Just like the world around us, container handling equipment and related automation systems are constantly evolving. As the systems become more and more sophisticated, effective use and maintenance of advanced solutions require increasingly specialised expertise.
Kalmar introduces new Kalmar Remote Services for manual and automated container terminals. In this webinar, you will learn about the new remote services available to secure your investment whether it is in automation systems or manual equipment. With our new services, you can seamlessly integrate local and remote expertise with your operations, IT and maintenance departments to leverage the world's best expertise and technology for your benefit.

In this launch you will learn:


Alternative options for organising different levels of support in your terminal


How to ensure the health of the automation system and rapid response to possible deviations?


What opportunities do connectivity and remote operation offer to optimise the maintenance and availability of your fleet in both manual and automated container handling?
This launch was recorded 2 June 2021.
Your webinar hosts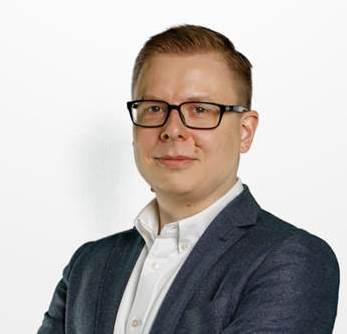 Hannu Karp
Director, Automation Services, Kalmar
Hannu Karp works as Director, Automation Services in Kalmar, which provides automation solutions and services to container terminal and intermodal facilities across the globe. Hannu has over 10 years of experience in improving customers' processes and business with software and automation solutions in marine terminals, logistics centres and manufacturing environments.

Today Hannu leads the global Automation Services organisation, which provides Kalmar automation customers with lifetime services including testing and optimisation, software maintenance & support as well as customisation of their automation system and applications. This includes collaboration with Kalmar customers and partners as well as developing our service offering and operations.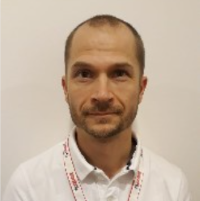 Teemu Tapio
Manager, Contract Management, KAS Services
Teemu Tapio works as Manager, Contract Management, Services in Kalmar Automation Solutions. At Kalmar, Teemu focuses on developing the maintenance and service business and reliability engineering processes for Shuttle and Straddle Carriers, ASCs, RTGs, RMGs and STSs. Additionally, he focuses on contract management of Kalmar Care service agreements. Teemu has worked for Kalmar since 2018, and before that, he has more than 10 years of experience in engineering and maintenance related positions in global manufacturing organisations.