27 min
We are experiencing a huge transformation towards more sustainable material handling operations. However, the majority of our industry's equipment today still runs on diesel. Good thing is that a variety of green solutions are already available on the market today that help you reduce emissions, whether you are investing in new equipment or want to enhance your current fleet. In the near future, there are certainly new interesting technologies to come as well.

In this on-demand webinar, originally streamed as part of the Green Chair LIVE event, Lasse Eriksson, Head of Green Technologies at Kalmar discusses available and future green solutions for cargo handling equipment, including alternative fuels, optimized powertrains such as hybrid, battery electric and fuel cell electric. At the end of this session, we will also have a panel discussion where we answer questions from the audience.

Watch the webinar by filling the form on this page. Find all the Green Chair LIVE event recordings here.

Get to know the speaker: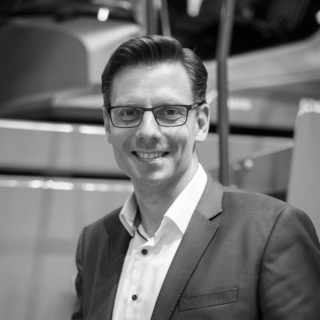 Lasse Eriksson
Head of Green Technologies, Kalmar

Lasse leads the Green Technologies development at Kalmar with the aim to develop more sustainable, productive and safer solutions for Kalmar customers. Besides electrification, Green Technologies cover new alternative energy sources, charging solutions and other solutions contributing to lowering emissions. Lasse has some 13 years of experience in this industry. Before his current position he has worked at Kalmar in leading roles in the areas of technology, digitalisation and service business development.