4 octubre 2022
Reading time 2 minutes
Genuine people, genuine support
Many things define a great spare parts provider. Genuine and high-quality parts as well as great availability, but in the end, it's all about a peace of mind. It's all about getting a problem solved fast and accurate. It's all about getting genuine support from people who genuinely care about your business. Let us introduce you to some of those people.
The first impression of the team behind solving complex parts requests for many Kalmar customers is genuine passion for what they do. All of them are smiling, telling stories that go decades back with a contagious enthusiasm. Some of them have been working with parts cases since 1980s and some have started more recently, but together they build up more than 240 years of experience.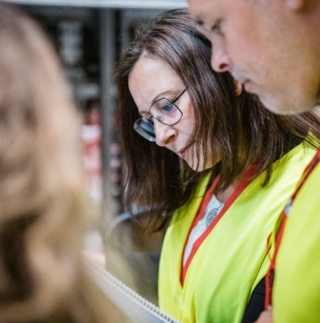 "We're not the first point of contact to our customers, but when there's not an obvious solution available we are the central team that creates solutions, and we love to do it fast," says Damjana Matsson, Sales Support at Kalmar.
When they're asked if they're not tired of working within the same field after so many years they give a united answer: "No day is the other one alike. Although we take great benefit from the experience we have in the team, helping us solve things faster, each customer is unique and each request needs to be treated such. And that makes everyday fun, still after 32 years," says Tomas Wiberg, Parts Support, Kalmar.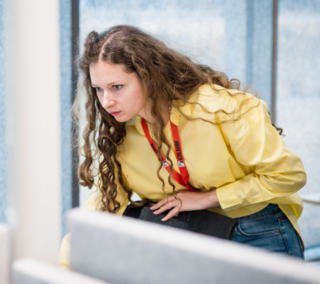 Svitlana Solokhina joined Kalmar recently from a Ukrainian dealer and being one of the newest team members she describes her journey as rewarding: "I take a lot of pride in what I do and the thing that makes me most proud of my work is that I never give up, there's always a solution to the customers request. I just need to find it," she says with dedication.
Sari Palkoranta and Damjana Mattsson adds: "We are at the heart of things, utilising our network of experienced and competent people which can complement the missing information. This is not a one man job, we need sales, R&D, supply chain and many other departments to solve complex requests".
The Kalmar parts support team receives a wide range of different requests, anything from receiving a picture of a part with an urgent request of having a similar one at the customer site preferably yesterday, to safety retrofits or requests to solve a redesign of the machine requiring certain parts.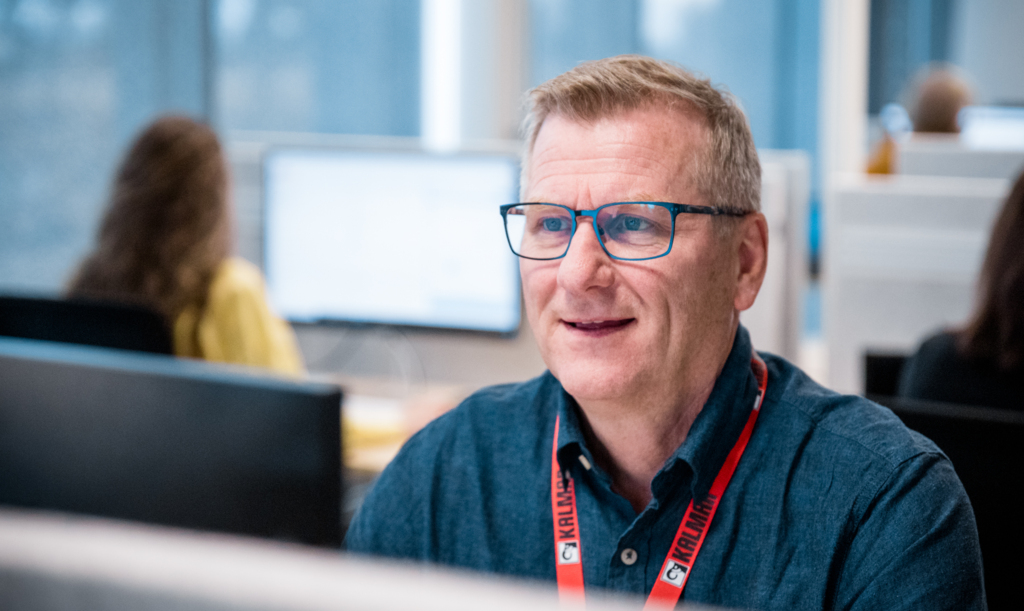 "We all know that on the other end of that request is a customer with a need to improve their operations, or simply keep it moving. Our role is to present a safe and viable solution as fast as we can, which is a great responsibility generating a lot of motivation," says Bitte Lindell and Daniel Rydiander, Parts support, Kalmar.
"We want to be a safe harbour for our sales people and the customer," they both conclude.
Genuine parts with genuine support
Kalmar has a vast fleet of customised machines on the market, building up to a big parts portfolio of more than one million genuine parts, and each year more than twenty thousand special, in many times urgent, requests. The people you've just met are the ones getting one, or more, of these million parts to match the right request - with true dedication and determination in mind.
When you buy parts from Kalmar, you do not only receive a genuine part, you receive decades of experience and a safe place to get the support you need. The people you just met, contribute to the genuinity in Kalmar Genuine Parts.