27 enero 2022
Reading time 4 minutes
Prepare your terminal for an eco-efficient future today
Ports and terminals are facing a growing list of requirements for greener operations. To meet the needs, terminal operators are required to consider their options between the various eco-efficient solutions and different levels of automation available. Christopher Saavedra, Manager, Terminal Design Services at Kalmar, shares his market insights, and explains how to get started with the preparations for a more sustainable future for container handling.
It's a reality that some years ago, sustainability was not among the top priorities for many boards and this has drastically changed nowadays. Although I have already seen a huge change in the prioritisation and industry advancement on sustainability topics, the maritime industry will face difficult challenges if sustainability is not considered in the investment plans due to the increase of local regulations and worldwide initiatives to reduce CO2 emissions.
Eco-Efficiency and the new normal
Over the last decade, we have seen the integration of green solutions in ports and terminals grow slowly in comparison to other sectors. This is largely due to the shipping industry's conservative nature, siloed operations, and the avoidance of up-front capital expenditures. This is something that has been changing and there are many countries supporting this green investment by using subsidies and other initiatives.
From my position at Kalmar, I can see that during these challenging days customers are dedicating time to consider different ways to reduce the CO2 emissions, create roadmaps that align with their future investments and sustainability targets.
Take the full electric equipment as an example. Those who have not invested in it frequently cite a number of reasons: "There are no CO2 local regulations in my country" "I'm not willing to change my way of working " or "It's not a proven technology".
None of these challenges is insurmountable. In my experience, with a proper business case and operational concept validation you can gain the most out of eco-efficiency and at the same time generate a positive impact on our environment.
With a proper business case and validation of your business concept, you get the most out of eco-efficiency.
When the local or international CO2 emissions regulations shock comes into your country – and there will be more and more coming – Your current CO2 reduction roadmap will enable your terminal to have a clear path forward compared to those who are just waiting to be regulated. A failure to invest in preparedness for future CO2 regulations will have a major impact on your bottom line due to CO2 taxation.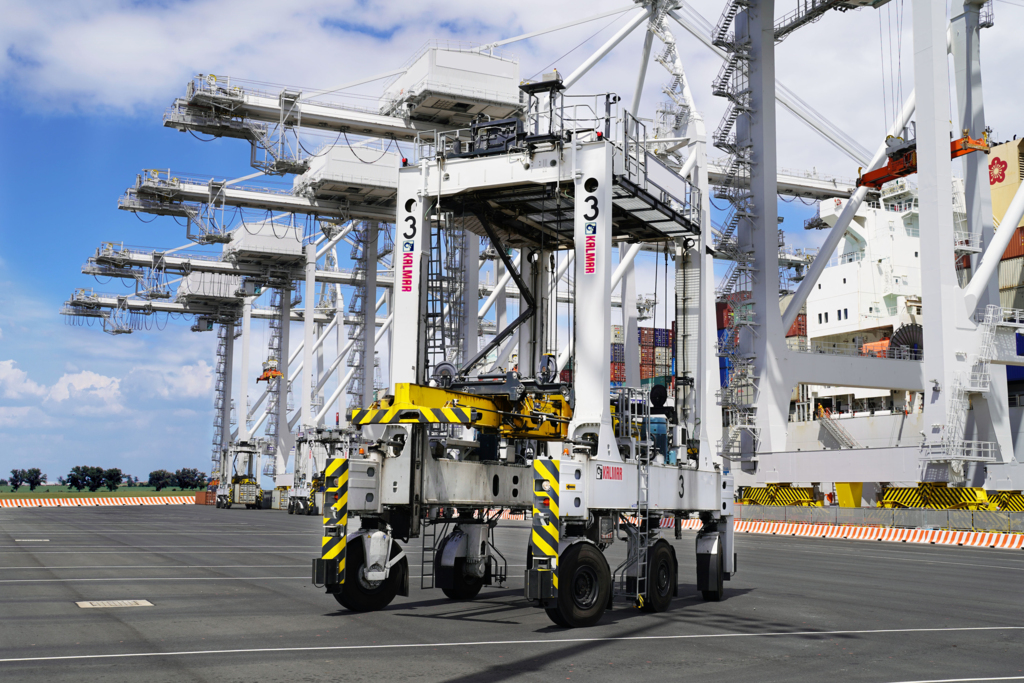 The CO2 reduction Roadmap
Our Terminal Design Services team is constantly supporting customers to create the CO2 reduction roadmap that aligns with the future investment and sustainability target. Some of the initial steps you can start evaluating are the following:


Identify your current CO2 footprint: The journey starts from gathering the data from your footprint. This includes for example operational hours, equipment fuel consumption, and way of working will help us generate the current CO2 footprint.

Align the sustainability target with the available green solutions:

Once you have defined the clear targets to achieve, for example, "reduce 35% of the CO2 emissions by 20302, we can evaluate which equipment from our portfolio can enable those reductions. At the same time, we need to consider the elements needed in the layout to enable these types of operations. Based on our experiences there are no one-size-fits-all solutions and the roadmaps may vary according to the region.

Create the Business Case:

This includes not only achieving the sustainability target but also assessing the financial viability for the investment. In that sense, all alternatives need to be compared and analysed. As mentioned above, there are many countries incentivising these types of investments by supporting our customers with subsidies, and those will clearly have a positive impact on the business case. Other elements such as lower operational costs due to less fuel consumption and maintenance cost will also support it in that sense.

Choose the CO2 reduction Roadmap:

Once the business case is approved the most viable alternative is chosen and included in the future investment plan. This is not a definitive solution due to the constant changes regarding environmental regulation but it does create a clear path to follow in the mid or long term.
Careful planning ensures efficient end-result total integration
As you may know, Cargotec had committed to the United Nations Global Compact's Business Ambition for 1.5°C, joining leading companies in a promise to pursue science-based measures to limit global temperature rise to 1.5°C.
By making this commitment, Cargotec strives to mitigate climate change by making the logistics industry more efficient and developing solutions to enable a low-carbon economy. The 1.5°C ambition is a response to increasing concern about the severe consequences of a failure to stop global warming.
To maximise the return on investment, we take a holistic approach to our design projects.
Saying this, at Kalmar, we understand that sustainability and cost-effectiveness are critical for ensuring automation uptake, and for evolving ports and terminals globally. To maximise the return on investment, we take a holistic approach to our design projects, which consist of three phases.
During the first phase, we assess different design layout options and propose tailored solutions based upon customer requirements. In the second phase, we distinguish the business case for these solutions, taking into account the cost, safety, operational and environmental benefits. Moreover, in the final phase, which is a proof of concept via simulation, we create a 3D concept model and compare our design against the customer's KPIs.
The terminal of today
Looking to the future, I expect to see owners and operators increasingly investing in eco-efficient solutions and different levels of automation, using data & technologies available to identify the current CO2 footprint and implement action plans to start reducing those. Especially with end consumers set to increasingly favour a low CO2 footprint in the overseas shipping of their products.
The ideal 'terminal of today' is therefore one, which is eco-efficient, flexible, optimised in all areas and led by data-driven decisions. Setting the standard for the green ports of the future requires us to establish the foundations now, and increase efficiencies throughout the entire supply chain.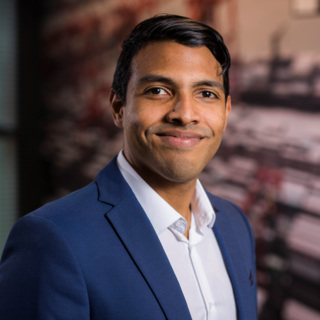 Christopher Saavedra,
Manager, Terminal Design Services at Kalmar.