16 noviembre 2021
Reading time 2 minutes
Battery solutions that last the whole shift
Batteries suitable for a wide range of working environments and customer budgets are perhaps the most important feature of Kalmar's first electric reachstacker.
The battery is a vital component of all electrically powered cargo handling equipment. These machines must be able to perform the same tasks as their diesel powered predecessors if they are to become widely used.
Kalmar has adopted a modular approach to its electric reachstacker fleet to help customers identify the most appropriate battery size and therefore the best total cost of ownership for their operational requirements, explains Mette Kjems Bærentzen, product portfolio manager for counterbalanced container handlers.
"We recognise that minimising the cost of the battery is important, so we offer our lithium-ion batteries in four sizes," she says.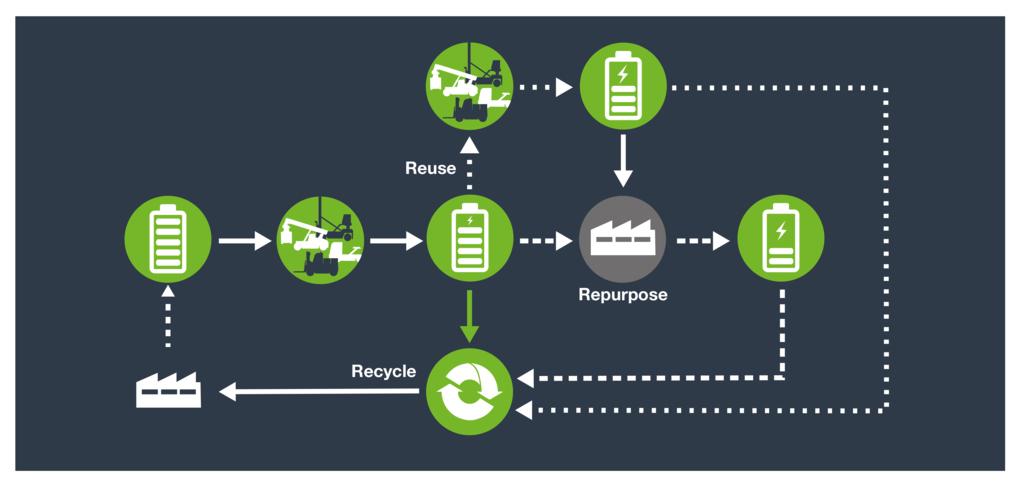 Opportunity charging
The smallest unit supports between three and four hours of continuous operation depending on the drive cycle, while the largest supports up to 10 hours. "We can use operational data derived from Kalmar Insights to analyse customers' operational requirements and determine which battery size they require," adds Kjems Bærentzen.
By charging the batteries only during scheduled operator breaks, customers can get up to 10 hours of operation with just one hour of charging distributed across two 15 minute coffee breaks and one half-hour lunch break. This 'opportunity charging' will be a familiar concept to anyone who owns an electric passenger car.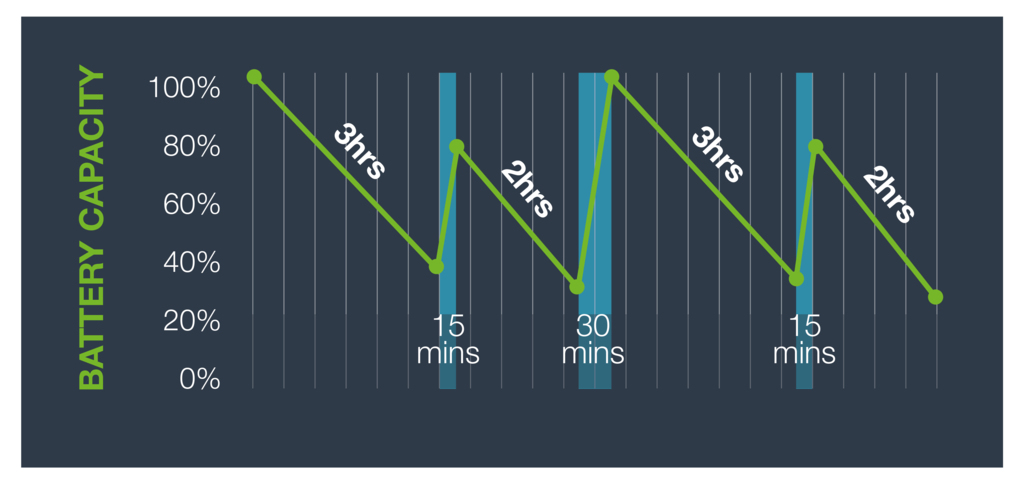 The larger capacity batteries are bigger in size, but this does not affect the operational performance of the machine. The power unit is built into the design, so in the case of the heaviest battery, it will simply replace some of the counterweights used on its diesel-powered counterpart.
The cost of the battery means it is essential to maximise the customer's investment by prolonging the usefulness of these power units.
"Based on the average drive cycle of every reachstacker we have in the field connected to Kalmar Insight - which is 250 metres to move approximately 14 tons per move and 15-16 moves per hour - across 2500 running hours per year, we can calculate the total consumed kilowatt-hours," explains Kjems Bærentzen.
This calculation produces an average lifecycle of between 10 and 12 years. But even when this 'first life' is over, the battery will still have approximately 80% capacity remaining, so the machine could be used for applications with lower productivity requirements.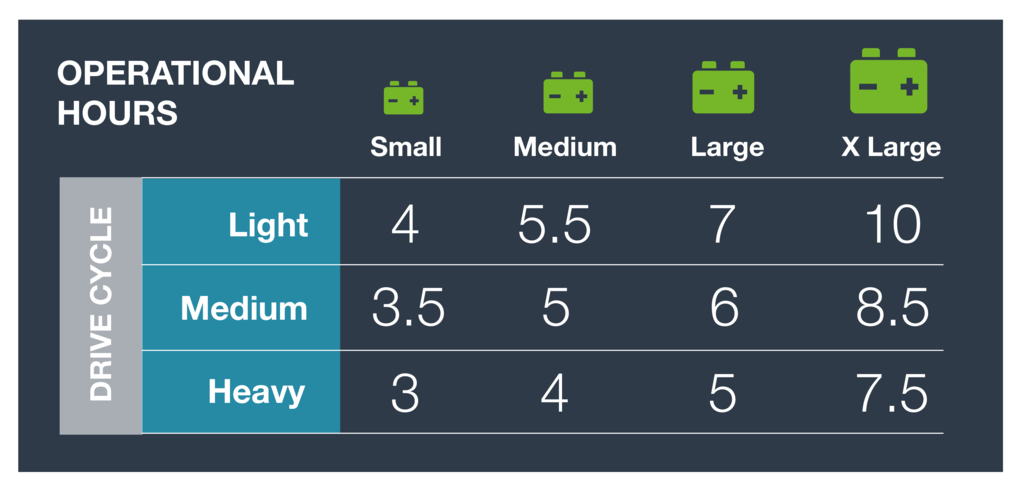 Reuse, repurpose and recycle
Given that this will not happen for at least a decade, the older machine could continue to be used after a fleet upgrade for applications that require it to be charged less frequently. The battery could also be repurposed as a back-up power bank to be charged at night when electricity is cheaper and more readily available, or during the day using power from solar panels where climatic conditions allow.
When the battery can no longer be repurposed, it is recycled and the materials reused in the next generation of batteries.
"The expected lifecycle of the battery is a key customer concern, which is why we offer a five year warranty," concludes Kjems Bærentzen. "We are focused on reuse, repurpose and recycle for every battery we send out into the field and we look forward to seeing how our customers will use them in innovative ways."
Watch our Green Chair video! Mette Kjems Bærentzen, Product Portfolio Manager, Counterbalanced Container Handlers, gives an overview of Kalmar's lithium-ion battery solution and covers one of the most common questions: Will an electrically powered reachstacker last for an entire shift?